More info
Extreme Dog Training Stick for Dalmatians
Would you like to make your Dalmatian's training more complicated? You'll certainly like the training stick presented here! Stick strikes while training create stressful situation and therefore test the dog's nerves. Each time the dog does something in a wrong way (e.g. bites or follows the commands), a helper hits him between the ears using the special plastic stick that won't injure the pet badly. These hits temper the dog's nerves and show him that doing something incorrectly will be punished.
Click on the pictures to see bigger image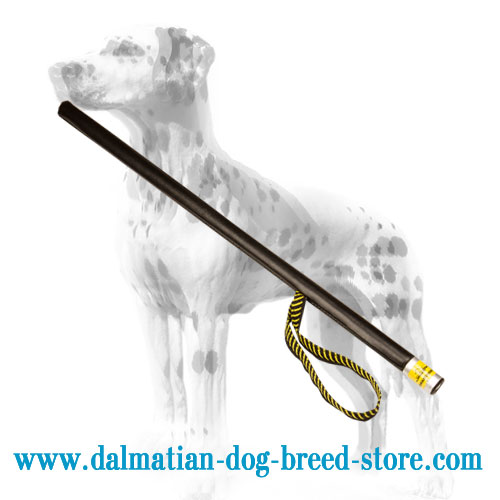 Dalmatian dog training plastic stick, strong and break-proof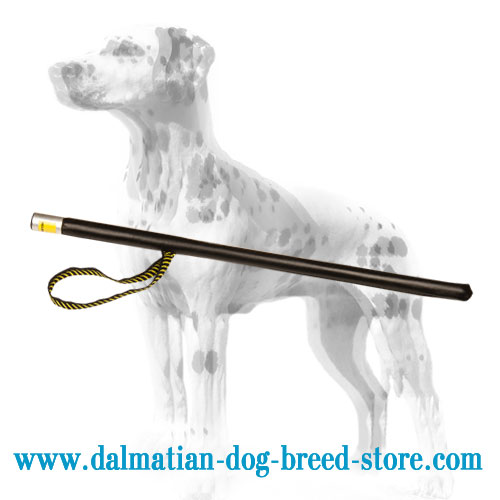 Leather covered dog training plastic stick
Key features of this Dalmatian Training Stick:

Leather covered plastic
Flexible
Lightweight
Nylon loop
Sturdy

Intended use of this Dalmatian Training Stick:

Police training
Schutzhund training

Material:

Plastic with leather cover

Color:
This Leather Covered Stick is meant for professional dog training. The plastic, which is the "core" of the item, is very strong and won't break easily. It is covered with strong leather that helps to avoid slipping when you hold it. There is also a convenient nylon loop that is meant for wearing on the wrist.