More info
Strong Bamboo Stick for Dalmatian Training
Do you want to make your Dalmatian training a little bit more complicated? Our web-store has something really great to offer you! This Strong Bamboo Stick is created specially to make disquieting noise when training a dog. This noise shouldn't be an obstacle for your pet to attack when the need arises, and using this stick from time to time you'll teach your dog not to be afraid of disturbing noise.
This bamboo stick is not designed to cause pain to your Dalmatian, and therefore isn't made of strong material.
Click on the pictures to see bigger image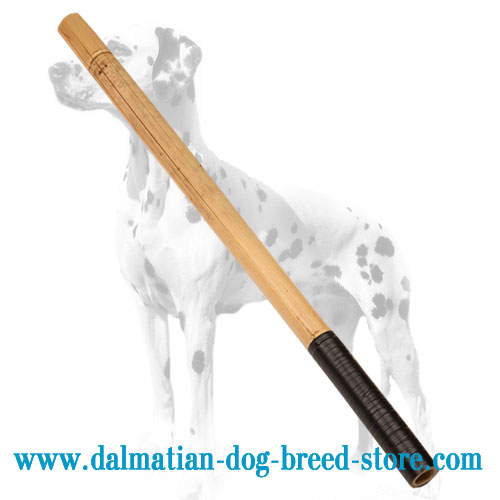 Dalmatian dog training stick for making sounds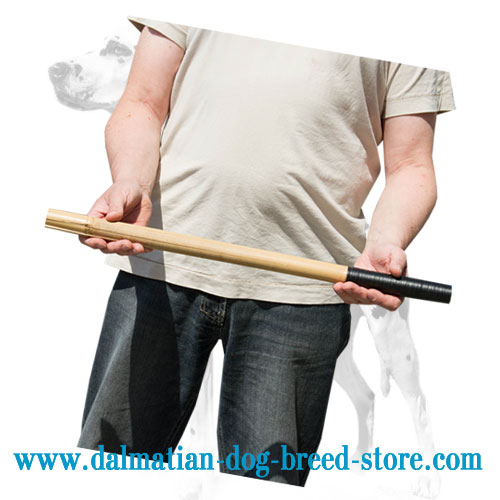 Dog training bite bamboo stick with tape-covered handle
Key features of this Dalmatian Training Bamboo Stick:

Made of Bamboo
Lightweight
Eco-safe
Tape-covered handle
Makes sounds while training

Intended use of this Dalmatian Training Bamboo Stick:

Police training
Agitation training
Schutzhund training
This Dalmatian Training Bamboo Stick is made of 100% eco-safe materials in regard to your pet's safety. It is comfortable to use for the trainer as the stick is lightweight and has a tape-covered handle for strong, non-slipping hold.

This stick is created for police, military and Schutzhund training, and meant to teach your four-pawed guard to follow your commands notwithstanding the noise around.

Note: please do not beat this item on the ground as the bamboo material can break.