More info
High-quality Dog Nylon Leash for Dalmatian
Are you trying to find a dog leash suitable for different activities? Do you want it to be practical and easy in maintenance? Then you've dropped on the right page! Here we present High-quality Dog Nylon Leash for Dalmatian that combines all features of a good leash: strength, good look, low price.

6 Ft long, this leash is perfect for tracking and patrolling. Stitched on the handle, the item won't tear even if your dog likes pulling hard. There is also an optional floating O-ring, which allows you to make it multimode.
Click on the pictures to see bigger image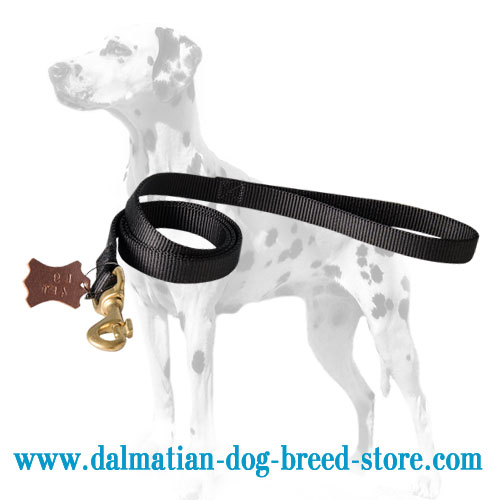 Dog tracking leash, 6 ft long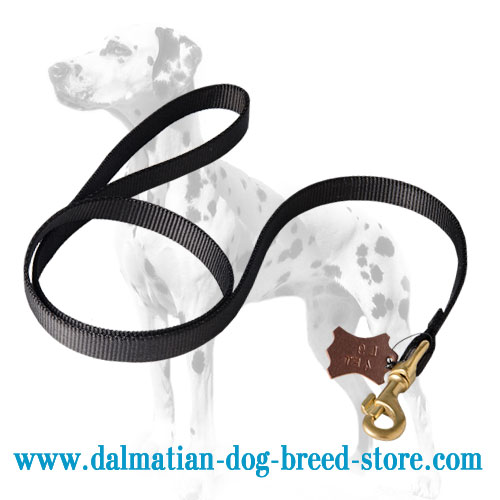 Dalmatian dog lead: excellent dependability
Key features of this Dalmatian Dog Leash:

100% dog friendly materials
Strong 2 ply nylon
Floating O-ring (optional)
Solid & rustproof fittings
Multifunctional

Intended use of this Dalmatian Dog Leash:

Tracking
Patrolling
Training
Walking

Sizes available:

Available colors:
This leash is very practical and dependable due to the Nylon material it is made of. It is water resistant, stretch-proof, obtains superior color fastness and doesn't need any special treatment to prolong its service life.

The brass snap hook is solid and strong; it is well-known that brass is rustproof, so it won't lose its bright look with time.

As it is made of nylon, this leash is low-priced, yet very practical and reliable.