Tear-Resistant Fire Hose Tugs Set for Dalmatian Training
Want to bring up a strong and healthy Dalmatian? This great tugs set will be your best assistant! This excellent set is meant for strengthening your dog's jaw muscles and to make his leisure active and full of fun!

The set includes 6 bite tugs with 1-2 handles and of different sizes. All the items are made of real fire hose that is actually rubber & canvas inside lining. Due to the material, the tugs feature great tear-resistance and will definitely serve for a great while.

NOTE! Getting this Fire Hose Tugs Set you save total of $ 18.58!
Click on the pictures to see bigger image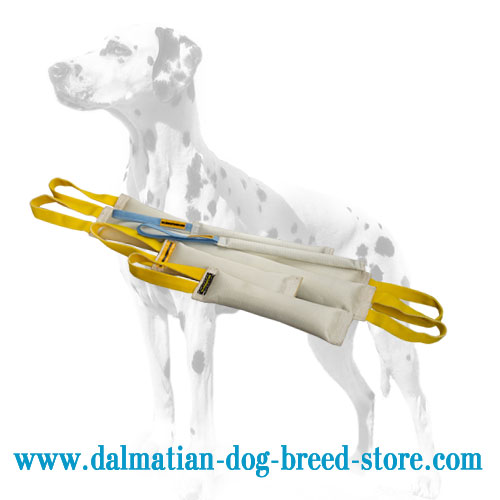 Dog bite training set, 6 extra strong tugs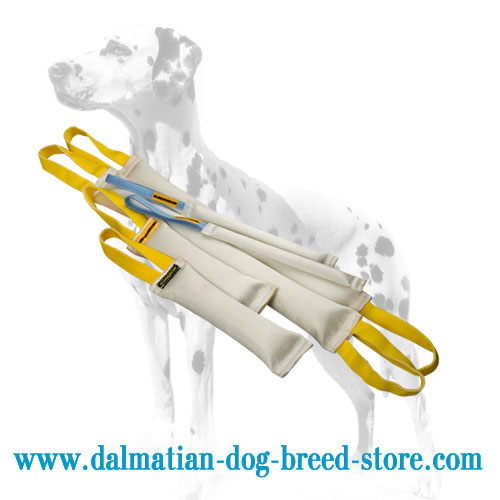 Profitable offer! 2 bite tugs set with 40% discount!
Key features of this Dalmatian Training Set:

Durable material
1-2 loops
Handmade
Heavy-duty stitching
Health-friendly
Easy to puncture

Intended use of this Dalmatian Training Set:

biting skills development
retrieve item
young dogs training

The set includes:

Pocket toy for puppy training
2 pocket toys
Small bite tug, 1 handle
Large bite tug, 2 handles

Material:
The set includes the following items:


1. Fire Hose Dog Bite Pocket Toy With Handle (2 items): 1 inch (2.5 cm) x 12 inches (30 cm). Usual value - $ 6.99.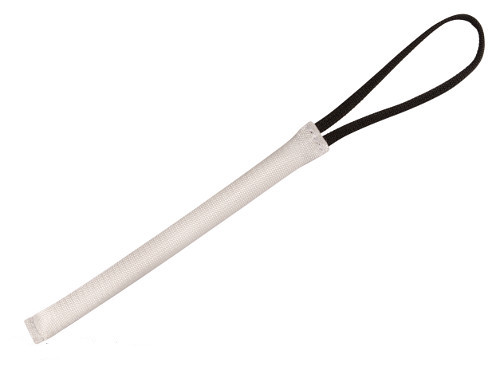 Dalmatian dog training bite tug of strong fire hose
2. Extra Durable Fire Hose Dalmatian Dog Bite Tug With Handle (2 items): 2 1/3 inch (6 cm) x 12 inches (30 cm). Usual value - $ 9.90.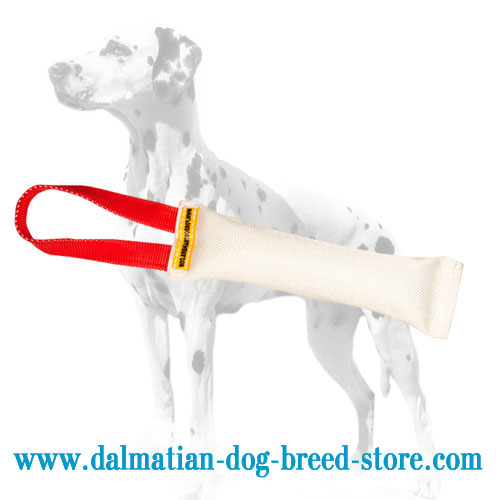 Young Dalmatian training bite tug made of fire hose
3. Retrieve Training Dalmatian Dog Bite Tug Made of Fire Hose (2 items): 2 1/3 inches (6 cm) x 24 inches (60 cm). Usual value - $ 16.90.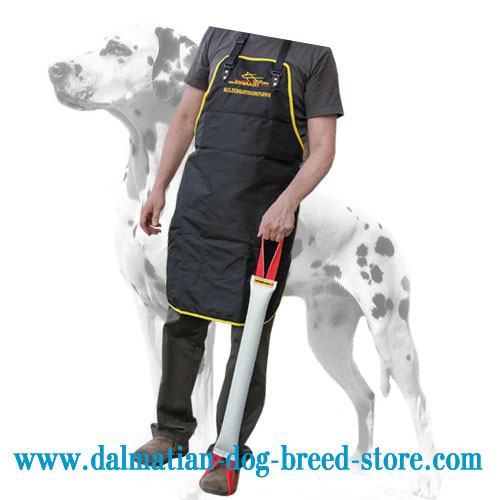 Dalmatians training tug of Fire Hose for retrieving and prey drive training

NOTE! Dog bite tugs are not meant for chewing!