Fire Hose Bite Tugs Set for Dalmatian Prey Drive Training
Looking for a proper equipment to train your dog with? Want it to be durable, easy to use and safe for your pet's health? Then you're on the right page! The bite tugs included in this dog training set are of different size and each of them has one or two handles for the trainer's comfort.

Buying these tugs in a set you save $ 6.9 and provide yourself with the opportunity to train your dog at the highest level!
Click on the pictures to see bigger image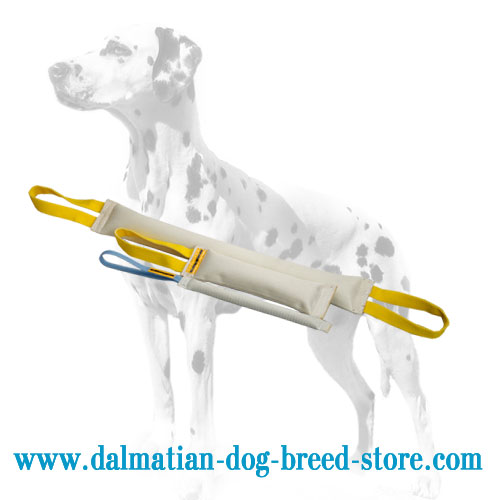 Dog bite tugs set, excellent for training Dalmatians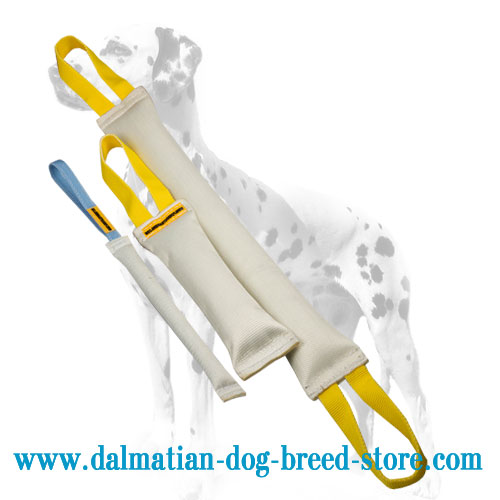 Long-servicing dog training set of bite tugs
Key features of this Dalmatian Training Set:

Durable material
1-2 loops
Handmade
Heavy-duty stitching
Health-friendly
Easy to puncture

Intended use of this Dalmatian Training Set:

Biting skills development
Retrieve item
Young dogs training

The set includes:

Pocket toy for puppy training
Small bite tug, 1 handle
Large bite tug, 2 handles

Material:
The set includes the following items:


1. Fire Hose Dog Bite Pocket Toy With Handle (2 items): 1 inch (2.5 cm) x 12 inches (30 cm). Usual value - $ 6.99.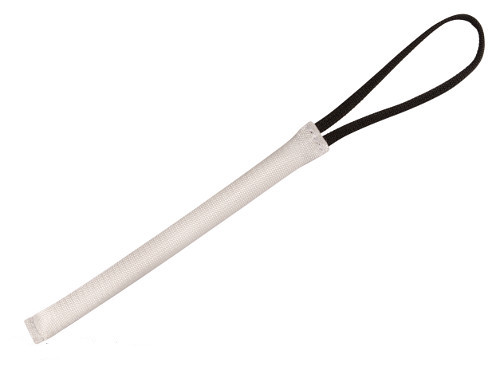 Dalmatian dog training bite tug of strong fire hose
2. Extra Durable Fire Hose Dalmatian Dog Bite Tug With Handle: 2 1/3 inch (6 cm) x 12 inches (30 cm). Usual value - $ 9.90.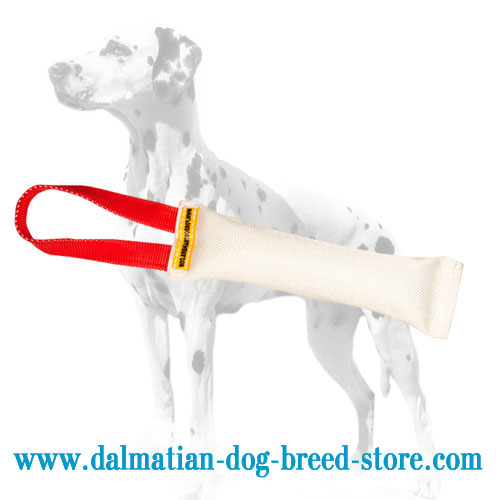 Young Dalmatian training bite tug made of fire hose
3. Retrieve Training Dalmatian Dog Bite Tug Made of Fire Hose: 2 1/3 inches (6 cm) x 24 inches (60 cm). Usual value - $ 16.90.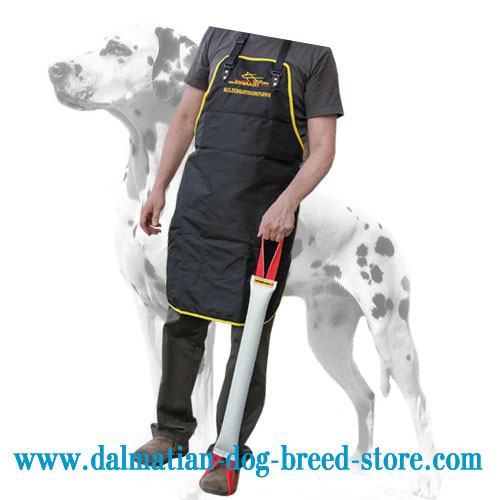 Dalmatians training tug of Fire Hose for retrieving and prey drive training

NOTE! Dog bite tugs are not meant for chewing!